The Cadillac of Poker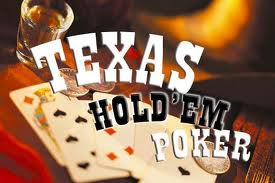 It was a term once used by the great Texan, Doyle Brunson, when he described No Limit Texas Hold'em (NLHE).
He was telling the poker news that there is no other form of poker quite like it. Time is a great indicator, and it seems that Texas Dolly was right.
NLHE has become the most popular poker game played the world over. But what exactly is the big attraction when there are so many different alternatives to choose from?
Simple Rules
NLHE is a very complex game in the same manner of chess, requiring a great deal of poker strategy, but it is still a game based on a few simple fundamental rules. This helps the game's popularity as it can be quickly learned by a lot of people.
All - in
It's a game that generates excitement due to those two immortalised words – ALL-IN. It enables players to apply the maximum pressure on their opponents by laying it all on the line.
TV Coverage
The introduction of the hole-cameras allowed NLHE to be shown to the world. The World Series of Poker (WSOP) and World Poker Tour (WPT) are just two of the franchises that bring NLHE to the masses.
Just Two Cards
The reason that NLHE is so appealing to a television audience is because it's a game played with only two hole cards. Pot Limit Omaha and Seven Card Stud lose the appeal, as it is difficult for spectators to keep a watchful eye on all the differing cards and computations.
The Characters
As the game grows in popularity, it produces its own mega stars. Daniel Negreanu, Phil Ivey, and Phil Hellmuth are just a few of the stars that NLHE has produced over the years.

Superior Casino is a brand new casino in the South African market. They use the Rival Gaming gaming software which has a huge range of slots, in addition to the normal table games. Play their innovative i-slots which have a storyline and loads of bonuses and added features attached to them. Superior Casino is also giving away R250.00 free no deposit bonus to 1st time players and further bonuses up to R10 000.00