The Age of the Video Slot
It was 1975, and the slot machine had developed and grown since the early 1800's. From the early heavy-duty mechanical machines such as the Liberty Bell, to the lighter and more secure electronic versions, we now have the age of the video slot machine.
The first company to develop video technology was the Fortune Coin Company but they stumbled across a very strange problem; the paying public didn't trust them! The electronic versions still showed each reel spinning in action and the new video machines didn't. This prompted the paying public to assume that the design companies had created a machine that could deceive them and take their money.
In 1978, International Game Technology (IGT) purchased the Fortune Coin Company and improvements were made to the early video slot machines. Slowly but surely the paying public started to trust this new type of machine and the popularity, particularly on the strip of Las Vegas, started to grow.
In 1982, IGT had a brainwave when it created the first progressive video slot machine. They gave it the title Megabucks and it was a three-dollar machine that was connected to a series of other machines held in the casino. The progressive technology allowed IGT to create jackpots that paid out life changing sums of money. The people loved them and slowly but surely they became one of the most played games in the casinos around the world.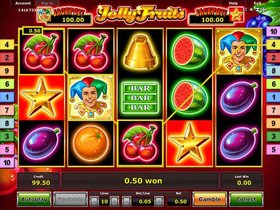 Novomatic has recently launched an exciting Slot called Jolly Fruits which offers 2 Progressive Jackpots.
Find out more about Jolly Fruits Slot
Play Jolly Fruits Slot now at Energy Casino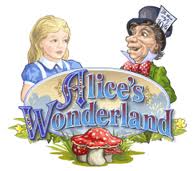 Alice's Wonderland is an online slot game that can be played at many online casino and online bingo sites.
Read our review of Alice in Wonderland Slot.
Silversands Casino recently launched Snowmania and Sweet 16 which are both very high end paying slots.






Play all of the above RTG slots at Silversands Casino or Jackpot Cash