Its the Best time to Play Bingo!
Perhaps you live somewhere in a hot or tropical climate – in which case I am very jealous!
For many people, when looking out the window they are likely to see rain, sleet, mist, fog and maybe snow. It is not a pretty picture.
At this time of year the sun hardly seems to bother to make an appearance and a kind of gloom descends over many parts of the world which makes it difficult to remain cheerful. We all have our ways of dealing with it – some people head off on holiday to seek out a better climate, some just reach for the fake tan! I simply like to cosy up at home making the most of the dark nights to settle down on the sofa to play my favourite online bingo games.
---
WinTrillions - Play the Biggest Lotteries in the World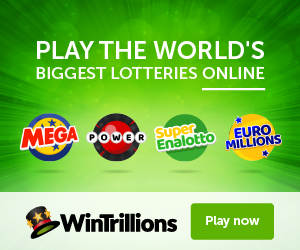 Of course we all dream of becoming Millionaires and winning the Lottery!
However, WinTrillions can make this a reality and have made many Millionaires in their 15 years+ of existence.
South African Players can now also play on Lotteries around the world - Play lotteries like the Euro Millions, German Lotto, Mega Millions USA and loads more.
Added to this, WinTrillions has now added an online casino to the mix, so you can play some slot games like Dragons Luck Megaways, Piggy Riches and others while waiting for your lucky lotto numbers to come up!
New Players can get 50% off their first months Powerball subscription!
Sign Up at WinTrillions today to get those lucky tickets
---
Autumn and winter are the best times of the year to play bingo as we quite simply have more time to devote to our favourite pastime! Statistics prove the seasonal peaks and troughs in the popularity of the online game, and land based bingo halls will agree and tend to staff up accordingly. There are other good reasons to join the growing numbers of online bingo fans at this time of year: with Winter just around the corner there are many sensational seasonal promotions with excellent sign up bonuses and welcome offers - you are spoilt for choice.
If casino based online gambling is more your thing and poker or slot machines take your fancy then it is still the best time of year to get playing. Look out for free trial games with 'no deposit required' offers and the latest multi-language, multi-currency websites to get your pulse racing! Wherever you are, whatever the weather - there is an online game waiting for you - simply log on and join the fun.