Mobile Online Casino Guide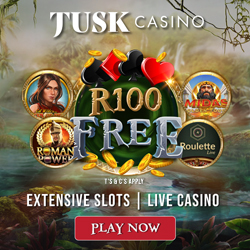 Mobile gambling has dominated the betting industry in the recent past. The latest statistics state that it generates about half the revenue casinos earn. Reputable casinos like Betway occasionally offer huge jackpots to punters. For instance, one gambler won a €3.1 million jackpot in 2015 while playing Mega Fortune. But, many beginners struggle to win huge payouts in online gambling. Here is a mobile online casino guide to honing your gaming skills.
Ideal Casino Games for Amateurs
Casino games are classified into three categories; electronic gaming machines, random number ticket games, and table games. At times, many beginners struggle to find the right online mobile game. Baccarat, arcade games, blackjack, poker, video poker, roulette, and slots are some of the most popular online casino games. Even so, online slots are suitable for beginners. They have simple rules that are easy to understand.
Download a Mobile Casino App
Software developers build apps for different functions. Online casinos have advanced applications such as the gaming app Betway that enable Android and iOS to play a wide selection of online casino games. Besides, these apps enable large gaming firms to integrate their services into one platform. They help players switch to different games by swiping their phones' screens.
Casino apps are available in Google Play and App Store. But, you can get time-dedicated applications from casino homepages. Many sites have a download feature on their sites. Change your phone settings to run apps that you have downloaded from other online stores.
System Requirements
Many mobile casino games use HTML5 and are compatible with most phone browsers. But, it is prudent to update your browser if you use Flash. Android 7.0 Nougat and iOS 10 are suitable for new casino games. Also, buy a reliable data package if you use Wi-Fi. Online mobile casino games need a stable internet connection. Many smartphones restrict data usage. You need to request your mobile service provider not to block mobile betting apps in your locality.
Promotions and Loyalty Schemes
Online casinos offer a variety of incentives including loyalty schemes and promotions to broaden their clientele. Some VIP schemes allow bettors to gather points and claim rewards. Loyalty schemes offer rewards that suit your gaming preferences. Some online casinos offer loyalty plans to gamblers who often use their gaming products.
Auditing and Security
Many computer users dread malware and viruses. They can reduce your laptop's performance or crush its operating system. Such viruses also affect mobile phones. So, it is necessary to install antivirus apps such as Avast on your phone to protect you as you play casino games. Many mobile casino sites offer SSL security that protects clients' personal data and transaction records.
Deposits and Withdrawals
In the past, land-based casinos required pundits to transact using cash. Now, most online casinos have a variety of deposit and withdrawal options. They include PayPal, Skrill, Maestro, MasterCard, Visa, bank transfer, and mobile money. Check whether certain options are available in your country.
Online casinos are popular worldwide. Betway provides different genres of online games. Also, it has a mobile version that smartphone owners can use. Game developers use Flash and HTML5 to build sophisticated mobile casino games. They have different features and graphics. It is advisable to download mobile casino apps that Android and iOS devices can support.