Google Stadia's Rapid Advance on Streamer Culture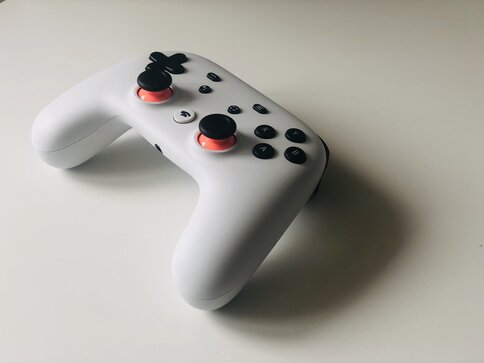 It has not yet been a whole month since Google Stadia, one of the most anticipated new games streaming services of 2020, was released to those who took a gamble on the Founders Edition. Already, the service has been making headlines as it attempts to sink its teeth into the vast, new market created by the new streaming services for gamers by augmenting its offerings, and demonstrating its pre-eminence within this lucrative world.
Competition is, of course, incredibly high. Amazon, Microsoft, Facebook and Google are all tossing their hats into the ring simultaneously, and shaping the entire games streaming industry in the process.
Of course, one of the most lucrative avenues for any of these services to pursue is the world of streamers, who first found their fame on the likes of YouTube and Twitch. Considering the fact that the top streaming boast millions of viewers each month, it is no surprise that any 'newcomer' (if we can call Google a newcomer) would want to attract their attentions before their competitors.
Read more about Google's rapid advance on the world's streamers, below.
One of the Most Valuable Resources for Developers
Streaming has seen an incredible rise to fame in recent years, with some of the top streamers earning six-figure salaries for their efforts. Any games featured by these players is thus granted access to millions of viewers, with greater authenticity than paid product placement of advertising.
For the latest streaming services, this will prove invaluable. Not only are they competing with themselves, but they are up against all of the biggest names in the gaming industry. Steam, for instance, is one of the largest games distributors around – and they have many years under their belt in this industry. Sites like www.casino.com/za/casino-games have long since dominated the realm of online, browser-based gaming and, with compatibility on mobile devices and apps now perfected, they will represent an even bigger mountain to scale for services that are trying to emulate that success.
Up against such goliaths within the industry, then, these new streaming services – Google Stadia included – cannot afford to be overlooked by the Twitch and YouTube Streamers who have access to the strongest followings.
The Trouble
The path to infamy within the gaming world is not set to be a smooth one, however. For several months now, big names in the world of game development have made their opinions of streamers known, and made the contentious claim that these creators should be paying for licenses to stream titles to fans.
It is not entirely perplexing why developers would reach this conclusion. Pirated movies have not been incorporated into the mainstream, and videos that review these movies are subject to some strict regulations on including clips under Fair Use. Why, then, should the world of video gaming be any different, particularly in plot-driven games for which spoilers may deter those who would otherwise have bought the game for themselves?
The issue with making these claims lies in the world of small-scale content creators. Streamers who have already garnered massive audiences needn't worry too much about paying a fee for a game; streamers who have not yet garnered enough of an audience to make money, however, or who are only just starting out, will be the ones who suffer the most.
For this reason, Google Stadia should exercise caution. Their move toward the streamers of the world will provide a great boon to their journey to the front of the pack for SaaS, but only if they are able to remain in accordance with the views and principles of the community itself.